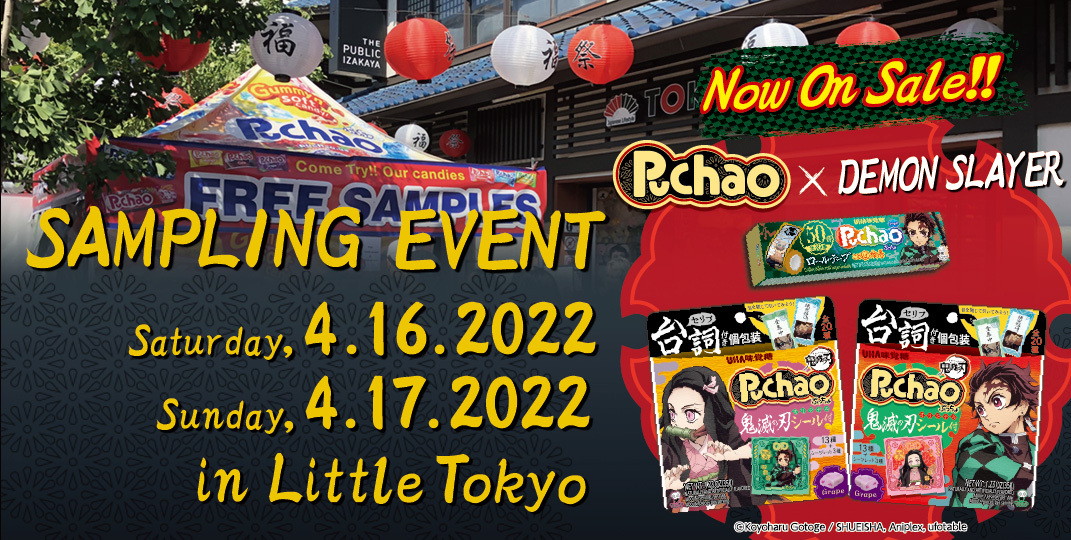 April 16 to APRIL 17,  2022
Sat & Sun: 11:00 am-3:00 pm
Little Tokyo, Los Angeles
📍335 E 2nd St, Los Angeles, CA 90012
Puchao candy sampling event is coming to Japanese Village Plaza at Little Tokyo, LA!
BUY Puchao and GET Lunch Tote BAG!
Demon Slayer Puchao is now on sale!
If you buy Puchao collaborating with Demon Slayer or any Puchao candy, you can get a  Puchao Lunch Tote bags ! *1
Demon Slayer Puchao is available at the following stores.
Nijiya Market
Marukai Market
Anime Station
*1. Please bring your purchase receipt to our event booth.