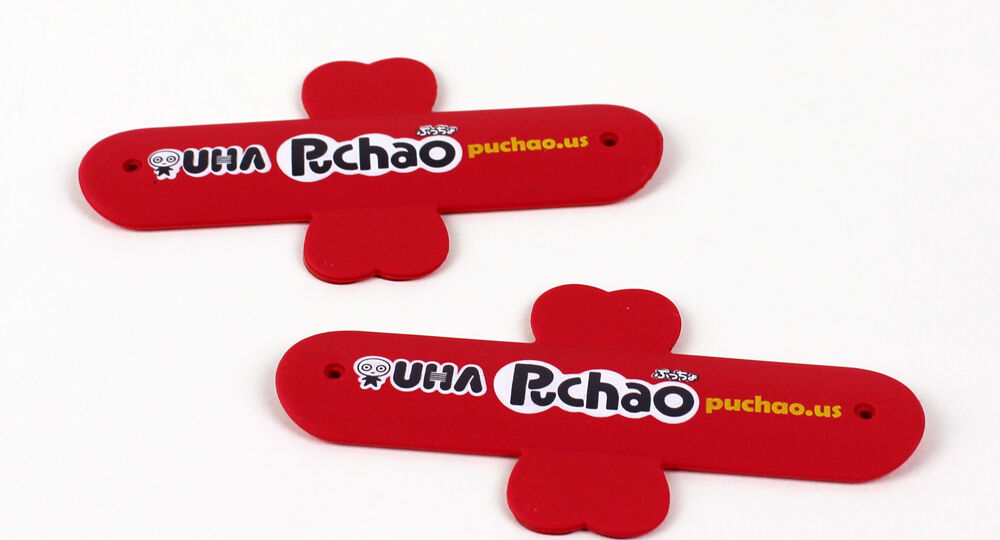 We will be offering fun giveaways at upcoming sampling events!
*At OC Night Market (Aug 25-27), Puchao cell phone stands are limited in quantity. Please ask us for availability.
Quickly and easily attaches to the variety of mobile devices as well as most cases. To open the stand, simply push in the middle and it clicks open straight away.
To close the stand, push the two sides back down until it snaps back to its original shape.