RAMUNE IS A DELICIOUS CARBONATED DRINK SERVED IN A UNIQUE BOTTLE, ENJOYED BY PEOPLE OF ALL AGES IN JAPAN AND AROUND THE WORLD!
The word Ramune is derived from "lemonade" and is pronounced La-Moo-Nay. Despite its name, Ramune has a unique flavor like no other Soda that is sweet and a tiny bit sour. The unique mix of flavors and the carbonation makes Ramune a perfect drink for hot summer days. Just like the Ramune drink, the Ramune flavored Puchao has fizzy tablets that explode in your mouth, spreading the refreshing flavor!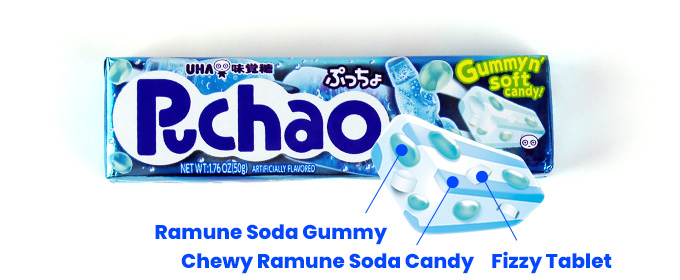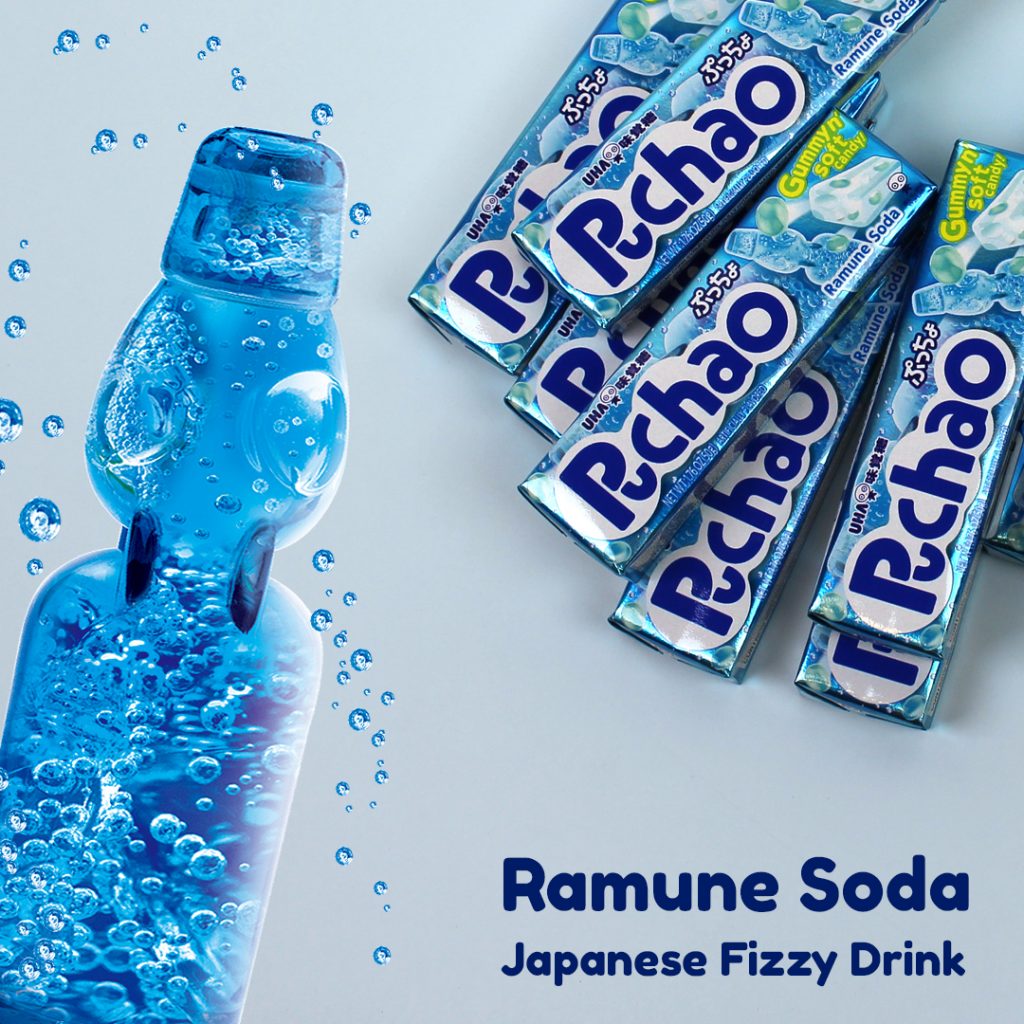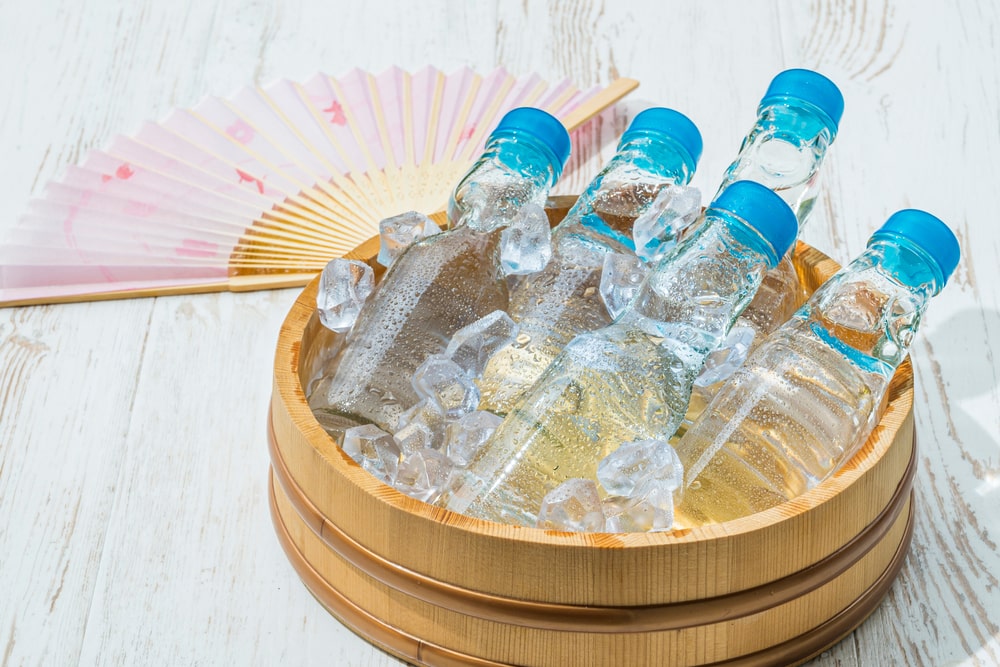 Ramune is served chilled and can be found enjoyed by many at summer festivals called "Omaturi" in Japan. However, ramune is sold everywhere, all year long at many grocery and convenience stores. Because of its popularity in Japan and worldwide, Ramune has become a symbol of Japanese culture and is a very popular candy flavor. Puchao has its very own Ramune Flavored candy that can be enjoyed anywhere and everywhere.
The unique shape and structure of the Ramune bottle, called a Codd Neck, has not changed since the late 1800s!
There is a glass marble ball at the top of the bottle, almost like a cap that ensures the freshness of the delicious drink! To open the Ramune Bottle, you push down on the bottle with a plastic tool that comes with the drink. When pushed down with enough force the bottle makes a loud POP! sound and the Ramune is ready to be enjoyed. Don't worry, the marble is stuck at the neck of the bottle so you won't have to worry about swallowing a glass marble!
Next time you spot a Ramune Bottle at your local grocery store, be sure to try the refreshing treat, as its uniqueness and history make it more than just a drink and remember to grab a Ramune Puchao as well as the two make a perfect duo!
Related Products